At TaskBrowse, we consistently value the feedback of our customers and take their requests and suggestions into account during the development of TaskBrowse project management software. Please continue reading to learn about the TaskBrowse changes in the August update and feel free to share your constructive suggestions with us.
Adding Featured Images to Projects and Tasks
Based on the feedback and requests from our valued Taskbrowse users, we are pleased to announce a new feature: the ability to include a featured image for both projects and tasks within Taskbrowse. This enhancement is designed to enhance project and task identification. To set a featured image for a project or task, simply attach your preferred image to the respective project or task, and then designate it as the featured image.
Please keep in mind that when selecting a featured image for a project, you can choose from the images attached directly to the project itself, not those attached to its individual tasks.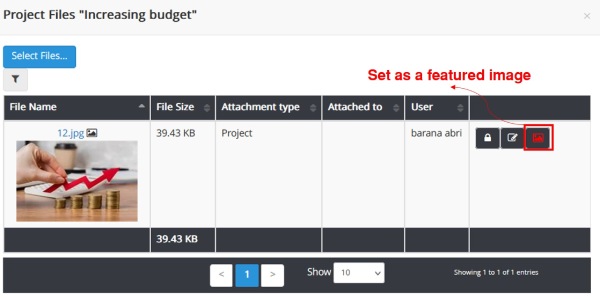 Stay Informed: Receive Alerts for Task Changes