Manage Files
For managing the files which have been attached to the system (Either they have been attached to the tasks or to the timesheets), we have added the "Manage Files" section to the "Management" menu. As shown in the screenshot below, you can search a file by filtering feature.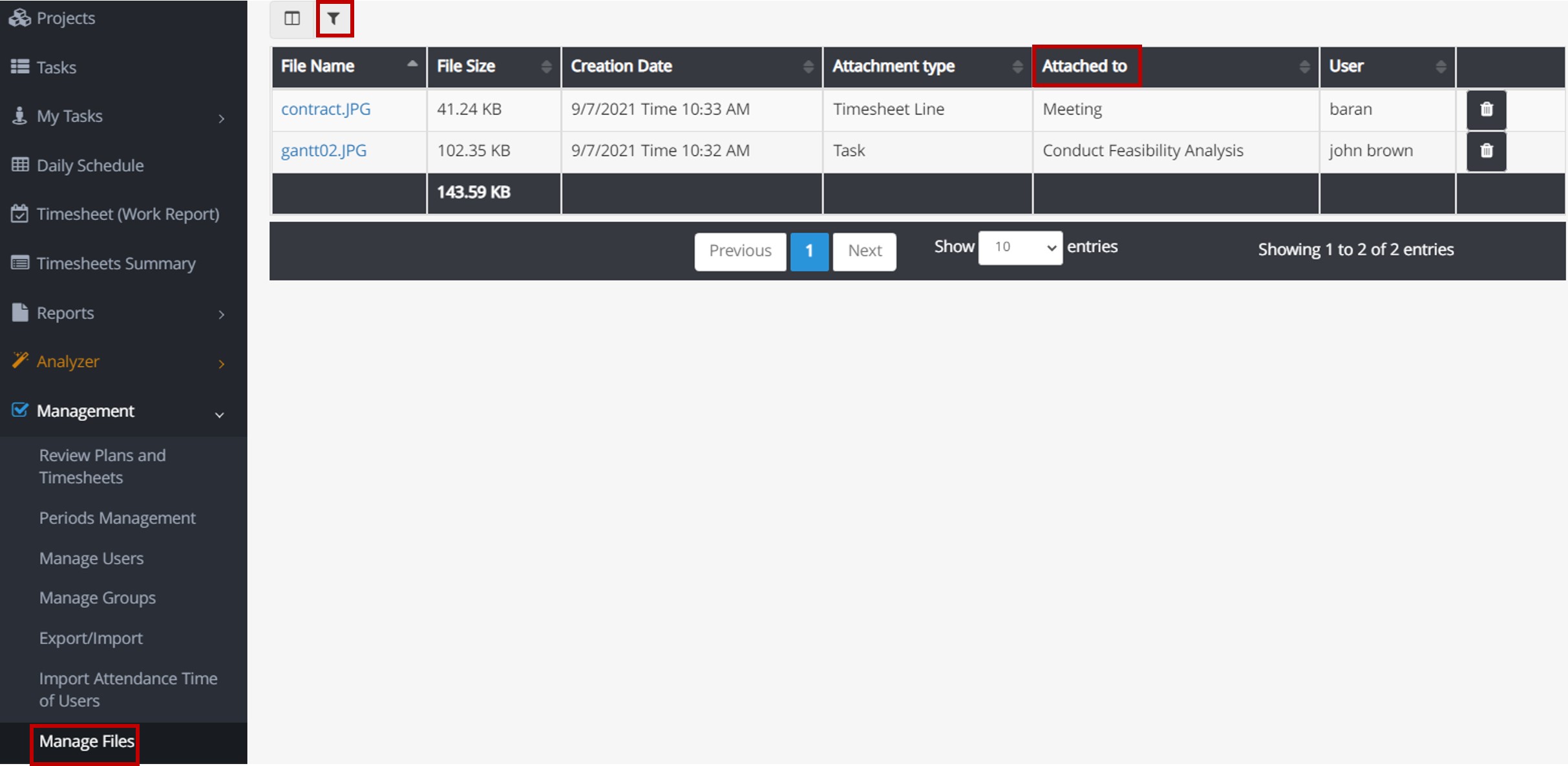 By clicking on the title of each attached file, you can view its details. If the file is attached through a timesheet, by clicking on its title, the name of the user who added the file, the date, and other details of the timesheet will be displayed. You can also download or delete a file from this section. Admin and the user who attached the file can change its name.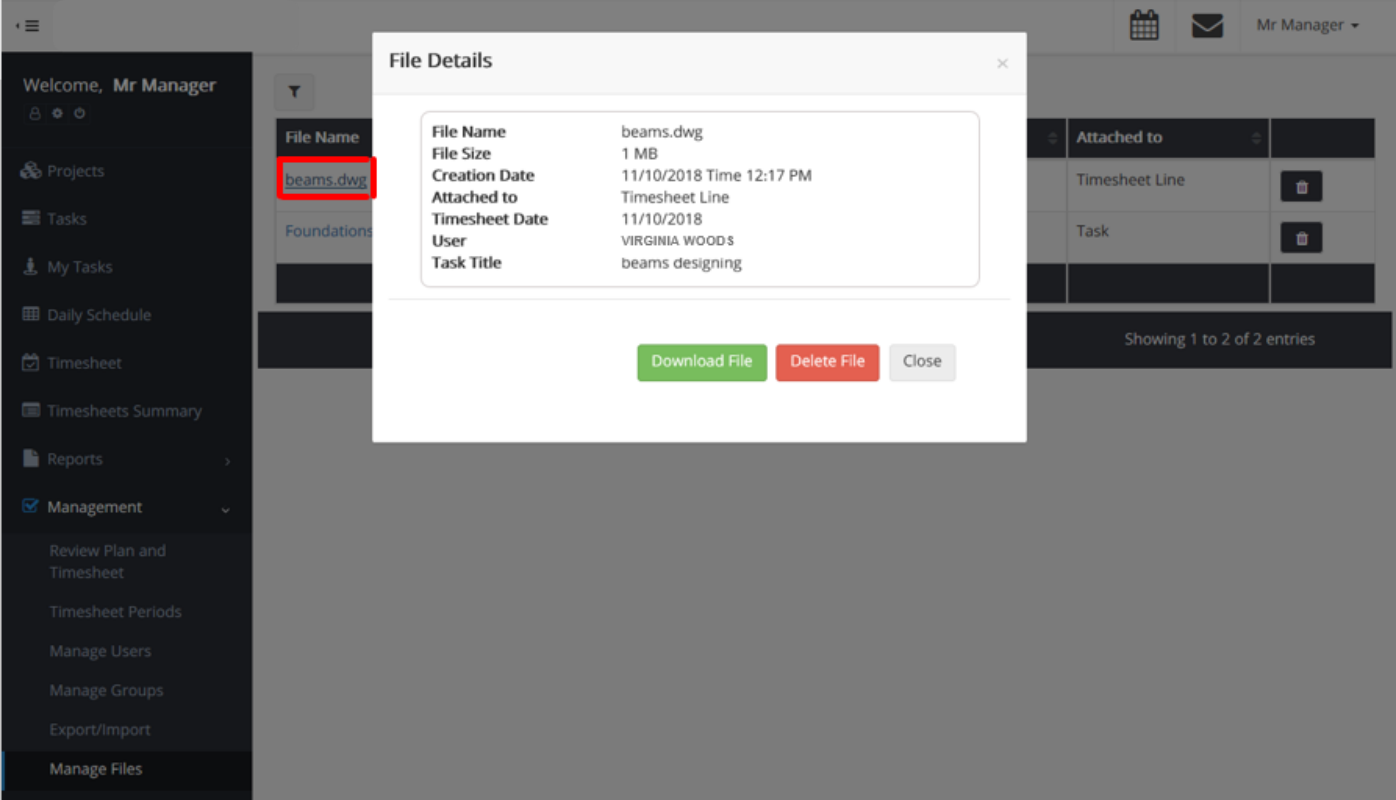 An ordinary user can view her file in Manage My File.