Everyone knows that planning is beneficial. With TaskBrowse, make planning a daily and enjoyable habit.
To plan with TaskBrowse, define your tasks in TaskBrowse and determine start and end dates for them. Then go to the TaskBrowse DailySchedule section from the menu. In this section, TaskBrowse lists the tasks that have passed their start date and are not yet complete.
You can write a comment for your schedule and enter a time range.
In addition to the DailySchedule section, you can plan from different system parts, including the task board, calendar, and my tasks table.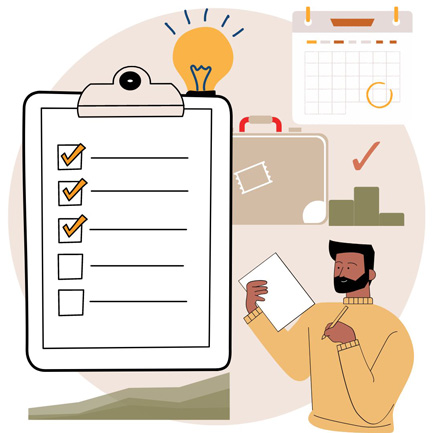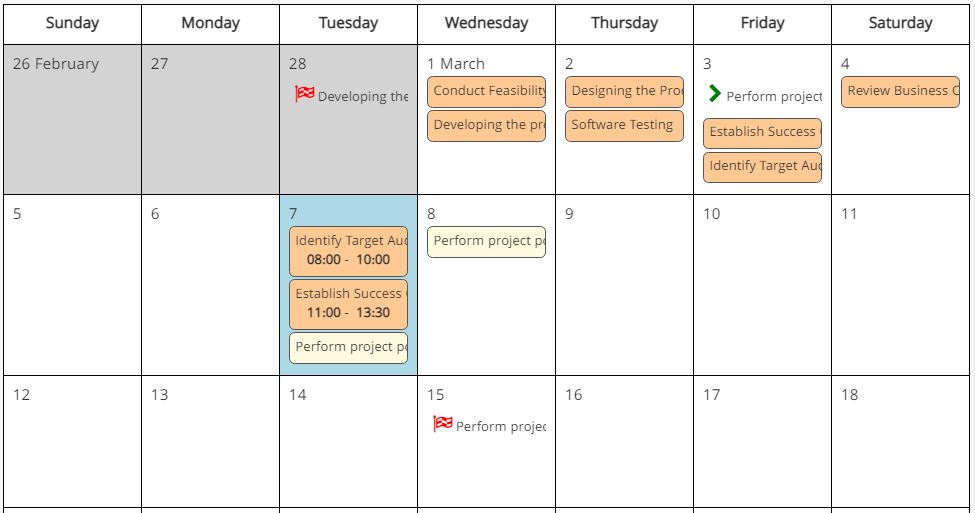 In the TaskBrowse calendar, the start and end dates of the tasks assigned to you and their planning status are displayed. If you have planned for different days in the DailySchedule section and entered a time range, you will see them in the calendar view and get an overview of your workload.
It is possible to schedule your different days from the calendar view.
TaskBrowse integrates with Google Calendar so you can receive alerts for scheduled tasks.
Easy scheduling with time tracking data with Timesheet
In TaskBrowse, you can easily track the time spent on various tasks with the help of the timer in the timesheet section so that in the TaskBrowse reports, you will have valuable data on how you spend your time as well as the time required for different tasks. In this way, you can estimate time and plan for similar tasks in the future more accurately.