User Profile
Below the welcome section, you can find a small icon for viewing your profile. In this section, you can change your personal information, password, and theme.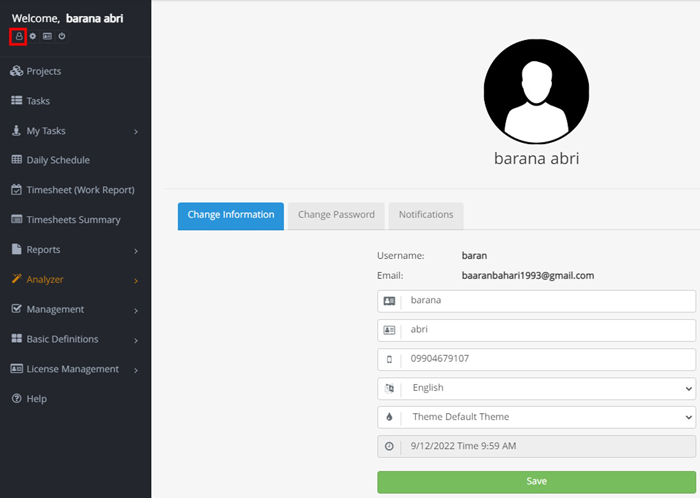 In the notification tab, you can choose whether to receive daily reports via email or not.
Select the first day of the week
To change the first day of the week, users can refer to the profile and change the user information section. If the user does not set the first working day, it will follow the system administrator's settings by default.