Define projects
For every contract, you can have several projects. "Projects" section is where you can set up projects.
In "Project Team" tab, you can assign that project to a specific team. When you determine a team for a project, only members of that team can perform the project tasks.
You can determine the role of each member
These roles are view assigned tasks, view all tasks, and edit all tasks.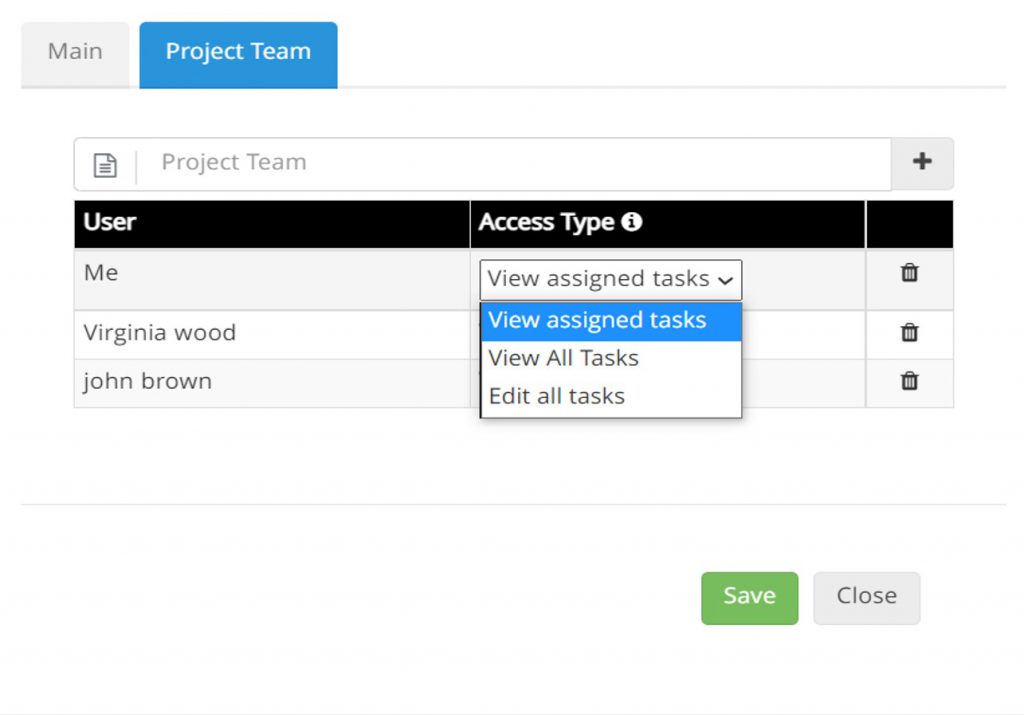 You can assign a manager for each project
A person who has "Project Manager" permission can be chosen for this role.
Note:
In some fields, things can be searched by typing. For instance, you can find your desired contract by typing its name. Defining a new contract and customer is possible through this menu.

If you want to see only projects of a particular customer, you can use the filtering feature.
After defining projects, you can receive the reports of them. For example, you can understand how much time has been spent on each project. (For more information, read the Reports.)
Know about different icons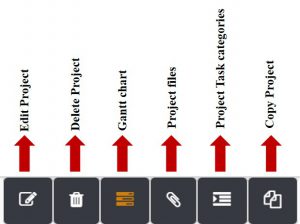 Copy Project
Using the "Copy Project" icon, TaskBrowse lets you copy similar projects. 
Project Task categories
You can classify the project tasks into different Task categories.
Project files
Clicking on the Project files icon, you can view the attached files or attach a new file to the project.
Gantt chart
Gantt chart enables you to manage your tasks in the most effective way. Using this Gantt chart is easy, and you can easily change it by moving the mouse pointer.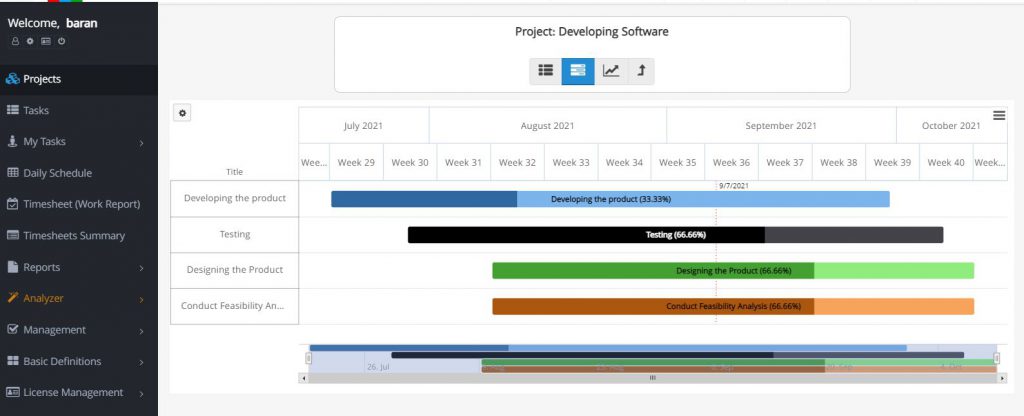 New features
Custom filed
If you need a specific field and it does not exist in the TaskBrowse default fields, you can add it by using this option. (check the image.)

Project tasks 
Clicking on the project title, you can see the project tasks. On this page, you can add and edit project tasks. Importing new tasks is possible using the marked icon below.