So many organizations or teams use Microsoft Excel timesheets for the time tracking of their employees and team members. In fact, it is a common tool for so many teams. Here I would like to review the advantages and disadvantages of using Microsoft Excel or any other spreadsheet as a time-tracking tool.
Pros:
It is FREE! It is supposed that you have paid for your Microsoft Excel license or you are using free solutions such as LibreOffice or OpenOffice; So you can start to use it without any additional direct cost.
It is EASY to use! Nowadays every knowledge worker can work with spreadsheets easily. You don't need to hold training sessions for teaching it. Actually, there is no learning curve.
It is easy to Start! When you decide to have a time_tracking system in your company, you just sit in your office, create an Excel timesheet template and you will send it to your employees and you will ask them to fill and send it back every evening or weekend. you don't need to spend a lot of time and energy to find a suitable time-tracking system in the jungle of systems.
Are you looking for advantages yet?!
Cons:
Possibility of mistakes:
We know that Microsoft Excel is a spreadsheet and one can type anything in it.  One may say that she creates controls and constraints and uses Excel protection facilities to decrease typos and mistakes; This is right, but it is not a fully reliable solution. For example, by using a Macro we can limit the maximum working hours of every employee up to 12 hours per day. But is there any way for preventing users not to enter today's timesheet instead of yesterday's? If we want to aggregate all the timesheet files in one spreadsheet, is there any guarantee for occurring no mistake? Can we be assured that we have not entered Julie's timesheet instead of John's? Using Microsoft Excel increases the probability of mistakes too high and this probability will be increased exponentially by increasing the number of our employees who use Microsoft Excel for reporting their timesheets.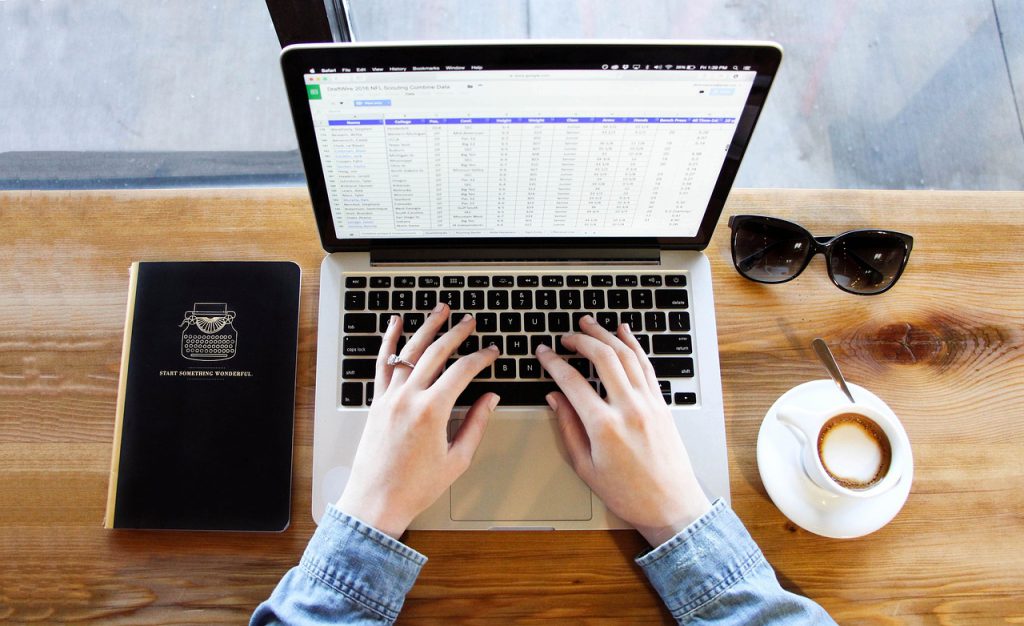 Reporting:
Reporting is the main functionality of any time-tracking system. Managers can have a 360-degree view of their organization's performance through different charts and reports which are derived from so many timesheet reports of their workmates. If we want to have such reports from Excel timesheets we should hire or assign an expert for aggregating all timesheet files and ask her to keep all the reports updated whenever we need them. As you see, using Microsoft Excel timesheets is not free at all in this case. We have not paid for a time-tracking system; nevertheless, we are paying a lot of money for having our required reports in the background; meanwhile, every report is offline and information sharing between different people is a difficult job.
If we intend to compare the human resource performance over two or multiple periods by using different timesheet files, it will be a real disaster. Sometimes we ignore the reports because they are not worth spending a lot of time and energy.
Regulation:
Consider the situation in which you have asked your employees to deliver their timesheet reports before 8:00 PM every night. Alternatively, you intend to limit working time every day to 8 hours. Prevent some of your colleagues to work on the specific task. Handling these kinds of stuff is really difficult and costly or impossible with Microsoft Excel.
What is the solution?
Using an online time-tracking and timesheet system is a really beneficial solution that every smart and clever manager can use.  There are plenty of these systems which you can choose from. taskbrowse is one of the bests and most affordable ones. Try it for FREE!